Your Premier Telecommunication Cable Assembly Manufacturer.
Cable assemblies made for telecommunications are becoming increasingly complex and being expected to handle ever-greater data, power, and signal transfer. Being able to plug into an existing system seamlessly is what our team does best. No matter what type of assembly you need, our expertise, equipment, and capability to deliver on-time and on-budget solutions is why we've enjoyed decades as a telecommunication cable assembly manufacturer of distinction
What are Cable Assemblies For Telecommunications?
Communications equipment has never been relied upon more in human history to keep the world connected. Everything from airplanes to tablet computers are totally reliant on the telecommunications infrastructure in place to remain virtually tethered. Especially as we push towards even greater globalization, the need for high-quality, reliable cable assemblies for telecom applications will continue to grow in lockstep.
A cable assembly for telecommunication starts off as any other in Meridian's stout line-up—as a single strand of copper or other conductor. Within our state-of-the art and UL-approved manufacturing facilities, we can extrude conductors as small as 34 gauge all the way to 12 gauge, with mixed gauge cable assemblies readily available. That individual strand gets formed into wires and cables, then gets the a full complement of connectors, terminations, sheathing, harnesses, and a thousand and one other design considerations that are all amalgamated by our expert engineering staff to produce the perfect cable assembly to meet the needs of the project.
While capability and performance is at the core of the mission, each and every project has to take into account the project timeline and budget and meet specific milestones for each step of development. After decades of designing the cable assemblies that have kept up with the astronomical rise in telecommunication equipment requirements, our team has the skills and experience, as well as the tooling and processes that are necessary for delivering the custom solutions our clients demand.
Different Types of Cable Assemblies Used in Telecom
There are many, many different types of cables we are able to utilize for cable assemblies. TPT, SPT-2, TST, SVO—these are often the building blocks for some of the most complicated assemblies on Planet Earth, and beyond.
Shield Twisted Pairs (STPs) and Unshielded Twisted Pairs (UTPs) are both extremely reliable components that can be utilized in a cable assembly for telecommunications. The shielded portion of the STPs is what makes them so great at reducing electromagnetic interference. There are different types of shielding that our engineers have at their disposal to find the perfect blend of performance for shutting out interference. UTPs have their place, as well, offering a very affordable and effective solution when the application doesn't require the same level of shielding.
With a variety of materials like mylar sheathing, foils, tapes, and even insulation, there is almost an endless variety of combinations that can meet the needs of the project without going over budget. Overmolded USBs, multi-conductor cables assemblies, even coax cable—all of these require unique design considerations to make them both functional and safe. That's why we carry a tooling inventory of over 5,000 existing tools and the ability to tool a custom component whenever required. From Teflon to basic PVC, our mastery of such a diversity of UL-listed materials is what helps our team create the one-of-a-kind cable assemblies that can be relied on.
Designing the Perfect Assembly for Telecommunications
Meridian's greatest strength lies with custom solutions. In fact, upwards of 70 percent of the products we produce are designed in-house. Within the complex world of telecommunications systems, you need flexibility in just about all aspects of the physical design, as well as the process. There are variables that can come up in testing that help our team spot variations that can simply make for a better overall design. No matter what kind of custom cable assembly we are manufacturing, each project has the same start—with a thorough spec review with the client. We'll formulate a project timeline and budget that our managers then adhere to throughout the process.
Our design engineers take the specifications provided and then work miracles in some of the most sophisticated design software on the planet. We'll see how components come together and how they react to a host of simulations in order to prepare for prototyping. Product start-up is another core strength, with the ability to produce qualification samples, prototyping runs, and full-production testing before volume manufacturing.
With our full complement of prototyping capabilities, we are able to help our clients manufacture the best possible version of their custom cable assembly.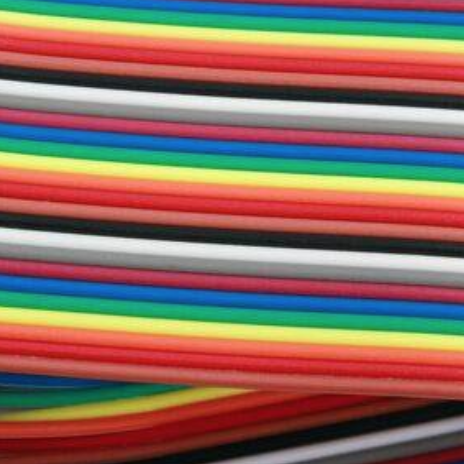 Testing is a Big Part of Success in Telecommunications Cable Assemblies
In order to meet the type of flexural requirements that are present in the telecom industry, we have invested heavily in our testing capabilities. From fully-automated and highly accurate Cirris units, to our Advanced Life Testing lab, our team has the ability to spot the smallest imperfection before a cable assembly ever leaves our facility. Rolling flex tests, random motion flex tests, cycles-to-failure—we'll create the perfect suite of tests to ensure the design is 100% up to spec.
As a leader in custom cable assemblies for telecom, we take great pride in making sure that every single unit has been tested and re-tested for continuity, integrity, polarity, and functionality before shipping.
Certifications to Look for with Telecom Cable Manufacturers
To give our clients the best product possible, we are continuously seeking to improve every facet of our process. The elimination of waste through operations management techniques like Kanban and Lean Six Sigma principles, along with efficiency measures like Just-in-Time ordering, means we are seeking to get that much better with every single production run. Meridian has spent the last several decades implementing this level of quality assurance in everything we do, which continues to pay dividends in our capabilities.
We're a bit persnickety about quality which is one of the driving factors behind our ability to maintain the stringent requirements of the ISO 9001:2015 certification. We are also a UL-approved wire and cable extruder, in addition to maintaining UL-approved manufacturing facilities, which is how we are able to help get their assemblies certified through UL. We're proud to have achieved such high industry-recognized certifications because it translates into a better experience and a better cable assembly for our clients.
Benefits of Partnering With a Telecommunication Cable Assembly Manufacturer
Off-the-shelf assemblies can end up costing big in the long run when they aren't able to adapt to the application. Custom assemblies have been built exactly to spec for ease of integration. A custom assembly means tight quality assurance and quality control (QAQC) measures are in place. Higher standards from your cable manufacturer means time savings, cost savings, and a better overall product.
Start Your Custom Telecommunication Cable Assembly Project
If you look on Google for "best telecommunication cable assembly manufacturer", you'll face page after page of results. So how do you know if a manufacturer is going to provide a quality cable assembly that meets your needs? With literally decades doing nothing but designing and manufacturing the world's best cable assemblies, we've gotten pretty good at what we do. This happens because we never stop trying to do things better. Our clients know they can depend on our custom solution to provide the critical functionality their telecom system needs to stay connected, no matter what variables are present.
If you're ready for a whole new experience with a custom cable manufacturer, it's time to give our team a call. Contact us now to go over your project in greater detail and cover all of your options for creating the perfect solution.