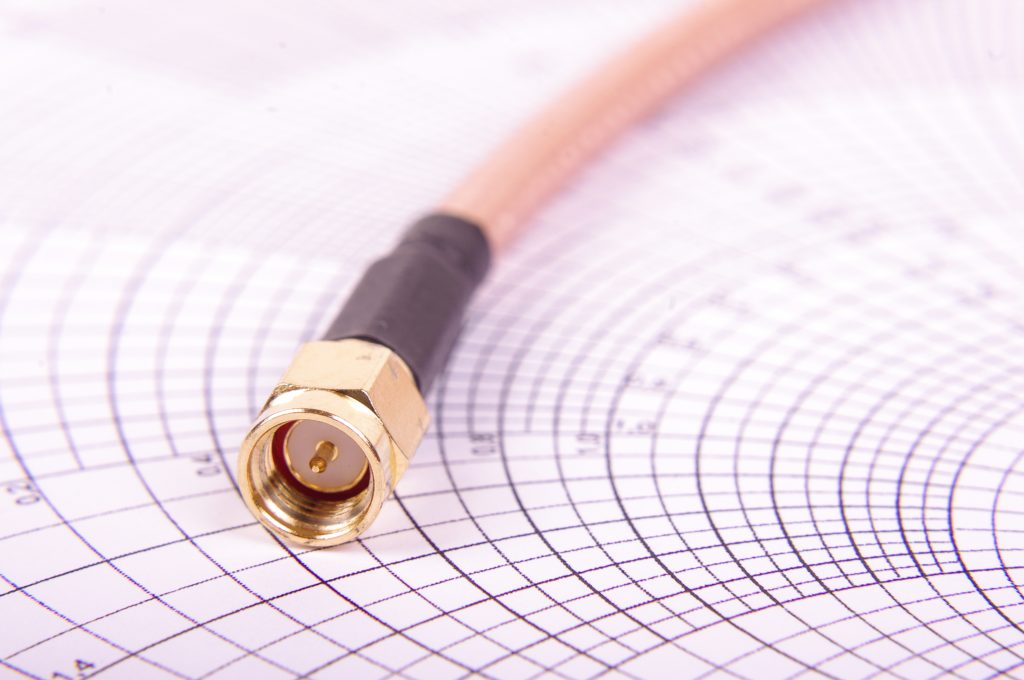 Standard cable assemblies are used in a wide variety of applications through just about every conceivable industry including industrial control, medical, telecommunications, military and many others. The cables that make up these assemblies can be customized with the perfect RF-type connector mounted to carry out the task at hand. In today's spotlight series, we'll cover everything you should know about buying the right custom RF cable assembly to get the job done.
What are RF Cable Assemblies Used For?
RF stands for radio frequency and is a type that applies to a wide range of coaxial electrical connectors. One of the most common types of RF connectors is the SMA, which we've hit on in previous posts. The range of component types can include flexible cables, semi rigid cables, and both corrugated and hand conformable cable assemblies. The applications for RF cable assemblies cover a wide gamut of consumer wireless internet TV and audio, wireless antennas in mobile devices, the network interfaces that keeps telecommunications networks going, medical devices, wireless LANs and bluetooth, and many, many more.
In a custom RF cable assembly, all of the RF cables and connectors will be individually optimized in order to bring about the most efficient transmission within the system. RF cable assemblies are frequently used in tight spaces, where space constraints demand a custom solution. They are also great for high-vibration environments due to their inherent durability, reliability, and overall performance.
The features of a RF cable assemble allow for some seriously diverse applications. Some of the basis for the usefulness of the RF cable assembly include:
Tremendous level of customization options for coaxial cable and interfacing;
Both 50-ohm and 75-ohm varieties means more wireless applications covered;
Can be created in a non-magnetic version, specifically for sensitive medical equipment.
These are just a few of the many features that bring about great benefit for using an RF cable assembly in a custom solution. However, each of these features is a custom addition to the design, warranting individual consideration and an advanced RF cable assembly acumen to pull off successfully. We'll look a little closer at the specific benefits of custom RF cable assemblies next.
Benefits of Using a Custom RF Cable Assembly
There's three key benefits to using a custom RF cable assembly within an electrical system: an RF cable assembly will produce excellent and dependable electrical performance, it will present a low loss, and it can operate at a high frequency.
RF Cable Assemblies Produce Excellent and Dependable Electrical Performance
The smaller design for most RF cable assembly connections means they save space, especially in vertical mating applications. The couplers themselves can be custom created to the unique application but a threaded coupler ensures even high vibrations won't uncouple the connection. As well, with a custom RF cable assembly you can combine signal, power, and RF all in one package. These packages can be custom spec'd for non-magnetic applications or with waterproofing components.
RF Cable Assemblies Present a Low Loss
There are a great many design considerations in a custom RF cable assembly that helps to improve overall system performance. Design considerations like silver or tri metal plating alloys will help to deliver more conductivity and also protect against corrosion. With a low loss cable inside the assembly, you can effectively maintain higher signal strength.
RF Cable Assemblies Can Operate at a High Frequency
The high frequency ranges makes custom RF cable assemblies the ideal for broadband, wireless, and GPS configurations. The characteristic impedances used in RF cable assemblies of either 50 or 75 ohm aren't coincidental. These two values can be traced back to early experiments for transferring high power levels but also achieving minimal signal loss. 50 ohms is a good middle ground for power-handling and 75 ohms is best suited minimizing the loss of high-frequency, high-speed signals such as those used in radio antennas.
Custom RF coaxial connectors and cable assemblies are the solutions required for today's complex electronic systems. With a team of in-house engineers, designers, and producers, Meridian is able to support a diverse market; producing tough military equipment, cutting-edge medical instrumentation, OEM automotive solutions, and telecom and wireless solutions.
Getting Technical: Amplitude and Phase
Amplitude and phase are the leading basis for setting many key performance parameters in custom RF cable assembly design and production. These include parameters our engineers know inside and out such as attenuation, return loss, and phase stability. These parameters, along with a host of additional variables, will determine the proper components to be used within the assembly. Things like the type and sizes of the conductors, using braided or unbraided wires, or utilizing pricier precious metals like silver-plating, are all considered in order to produce the very best performance, within the confines of the budget. Our team truly excels at manufacturing efficiencies so that our client's budgets can stretch the farthest.
How to Produce Custom RF Cable Assemblies
The first step for producing a one of a kind solution that only the custom RF cable assembly can provide, is basic – listen to the client. Our design team takes the time to get to know our clients needs, the strengths and weaknesses of the application, and how to most-efficiently solve the task at hand. With custom RF cable assemblies, we've already discussed the major benefit of combining signal, power, and RF all in one package. Now, consider how this is accomplished. Each of those activities will require dedicated cables, connectors, terminations, jackets, sleeves, wire harnesses, and a thousand other considerations in order to perform flawlessly.
After the initial meeting, our design team goes to work with advanced computer aided design (CAD) software to produce the first digital iterations of the final product. Using these systems, our engineers can go ahead and "test" different design configurations using different data models and variables. This is just the first of many rigorous rounds of testing the product will undergo before it ever arrives with the client.
Prototyping
Once the design team settles on a design that meets the requirements presented by the client, it's time to begin prototyping. While we can go directly from design to volume manufacturing, this is very rare. Instead, prototyping allows our engineers and project managers the opportunity to see how all the components come together in the design and manufacturing process. Not only will this look at the performance of the given components, but our testing engineers have the opportunity to look at multiple iterations of a product at one time to see which yields the most favorable results. As well, our facilities ascribe to some serious manufacturing efficiency models like Kanban and just-in-time ordering. With prototyping, our design team gets to see how the sourcing plan for those components will come together in real time before we ever begin volume manufacturing. This way, we can be sure we have the perfect selection of components within the cable assembly, the necessary tools and equipment reserved to complete the assembly, as well as the logistics in place to produce and deliver the product both on-time and on-budget.
Testing
After prototyping and throughout the process, testing is the name of the game. The product will undergo many different rounds of testing, including a visit to our advanced life testing lab, where it will be subjected to harsh real world conditions to make sure everything is operating optimally for the RF cable assembly's intended environment. Only once our rigorous Quality Assurance/Quality Control (QAQC) process is complete and the final product has been verified for safety, integrity, and functionality, will we utilize our worldwide distribution network to get our products to the client for final delivery.
Getting a Custom RF Cable Assembly Certified by UL
A certified product from Underwriters Laboratories, better known by the little "UL" symbol within a circle and proudly stamped on the bottom of many products, is recognized the world over as one that has been tested for quality. When we design the perfect custom RF cable assembly for a given situation, we primarily will only utilize UL-certified components in the design. This helps our engineers as the components they're working with will all have known specifications, rather than having to start from scratch. With both our manufacturing facilities in the U.S. and China being recognized as UL-approved facilities, we are able to help get our client's assemblies UL-certified and thus recognized in their own rights as quality products.
Starting a Custom RF Cable Assembly Design Project
Getting a custom RF cable assembly project off the ground can seem daunting. With so many different variables to plan for and factors to mitigate against, only an experienced team of data-driven engineers and production staff can produce the perfect solution in the timeframe required and with the budget available. Our team specializes in custom cable assemblies, in fact over 70% of our products are custom solutions. We'll work with you to find the solution that fits perfectly, period. Contact our team to schedule a design consultation today.