Industrial Engineers Help Meridian Cable Maintain Constant Quality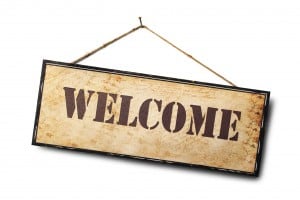 Meridian Cable Assemblies
Industrial Engineers help Meridian Cable with some of our key tasks, having quality engineers in-house allow us to design and manufacture the products are customers require. We recently welcomed Mike Zheng to the team as a Manufacturing Engineer in its northern Florida cable assembly manufacturing facility. In his new role with Meridian, Mike will assist with factory set up, both assessing manufacturing equipment and factory design. As Mike works to bring the new factory online later this year, he will be engaged in equipment purchase, installation and calibration. Once the equipment is up and running, then he will also help train employees on the proper use of the cable assembly machines.
Post launch Mike will settle into his role assisting customers with custom design of their cable assemblies. Mike is excited to learn all about the new equipment and processes in the production facility and looks forward to the challenges his work at Meridian will offer.
Mike brings to this position previous experience acquired during his tenure with the U.S. military as a combat engineer. Prior to his military service, Mike earned a bachelor's degree in mechanical engineering through Tennessee Technological University (TTU) in Cookeville, Tennessee.
After office hours, Mike enjoys outdoor activities around St. Augustine, such as lake fishing and kayaking or on the more daring side, skydiving.
Our on-staff industrial design engineers and sourcing capabilities allows us to maintain our status among elite manufacturers domestic and internationally. We own our Chinese facility and have direct daily communication. Maore importantly we control the quality, process, and procedures amongst all our facilities. Allowing our industrial engineers the freedom to explore creative and innovative possibilities.
Our Industrial Engineers help Meridian Cable extrude our own cable so we can alter specifications based on customer need. Building our cable assemblies custom down to the first strand of copper.