Leading Custom Cable Manufacturer | Meridian Cable
Get a
QUOTE
from Meridian
Looking for a Cable Assembly or Wire Harness Engineer?
Custom Cable Assemblies
We design & manufacture cable assemblies, coil cords, molded components, and harnesses for small batch & full production. Contact for quote, we design cable assemblies and coil cords in our own factories for delivery to OEMs worldwide in a multitude of industries. As one of the leading wire and cable engineers, we work with your design staff to create a custom cable solution that meets your performance requirements, fits your budget and makes your deadline. Whether you need a standard cable assembly, a wholly custom design or prototypes for a new project our team is ready to assist you every step of the way.
Custom Cable Assemblies Making Our Digital World Possible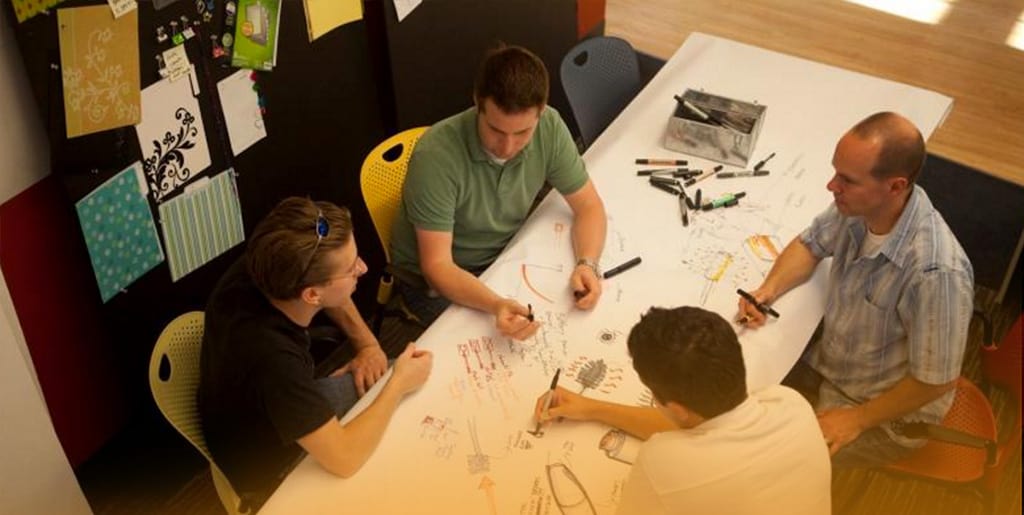 Who We Are
Meridian has been engineering the perfect solutions to our clients toughest cabling problems since 1994. As a custom cable assembly and wire harness manufacturer we have the tools, talent, and expertise to provide the perfect assembly to fit the application.
Meridian operates two manufacturing facilities – one in St. Augustine, Florida and the other in Tanggu, China in order to provide a truly global supply and logistics platform our clients know they can rely on. We design and manufacture cable assemblies and wire harnesses for a wide variety of industries including military and defense, automotive, telecommunications, medical, industrial controls, and many others.
Being a custom manufacturer means we solve each problem individually, using our collective strengths and resources. Our cable engineers are truly some of the best and brightest in the industry and our tool crib is massive with some 5,000 existing tools, connectors, terminations, dies, and advanced machinery at our disposal. By making calculated investments in our manufacturing facilities and technology, we have been able to stay ahead of the rapid advancement today's electronic systems require to perform under even the most adverse conditions.
What We Do
All of our experience and capabilities translates into better processes during product startup, qualification samples, prototyping, pre-production testing, and true volume manufacturing—all of which serve to simply produce higher quality custom wire harnesses and cable assemblies.
Cable Design & Engineering Services: from the very first data call with clients we are working to provide the perfect solution. We'll discuss quantity, type, application, and other project parameters that allow our team to engineer a solution that works. With cutting-edge design and modeling software, we can see how all the components come together virtually before we extrude the first wire. Designing more than 70% of the products we produce, our true talent lies in customized cable design and engineering.
Qualification Sampling: our entire qualifications program is built around process validation. This means that every step in the process has been validated for providing accurate information to document consistent results. Using operational qualification, we'll see that the small-lot sampling meets the established parameters within a set of limits and tolerances. Further, qualification sampling helps ensure the final product is both high quality and safe.
Prototyping: prototyping sees how multiple versions of the same product come together by tweaking various components. Prototyping allows for maximum efficiency of process and a real-world test of all facets of design and production, including global logistics. We'll look at sourcing models, just-in-time ordering, and how various components react when tested under harsh conditions. The version that most efficiently meets the parameters set for the project can move forward with small batch or volume manufacturing. Spending a little extra time during a prototyping phase can pay huge dividends down the road in product quality, longevity, and availability based on global supply.
Pre-Production Testing: testing stands as the lifeblood of just about everything we do here at Meridian. Every single one of our products will have been 100% tested and retested for continuity, integrity, polarity and functionality before ever shipping to our customers. Inside our Advanced Life Testing Lab we're able to put cable assemblies through the toughest conditions and tests imaginable to make sure they're up to the tasks they're being asked to accomplish.
Certification: having our ISO 9001:2015 and IATF 16949 certifications and being an UL-approved manufacturer means that our people, processes, and product have all been recognized for consistently meeting extremely high thresholds for quality. Our UL certification also helps us certify individual products and place the coveted UL certification onto a product. The UL Mark stands as the single most widely accepted certification mark in the U.S.
Volume Manufacturing: having a vast array of fully-automated, semi-automated, and even hand tools within our state-of-the-art manufacturing facilities really comes in handy when we enter the volume manufacturing phase. Our team works with some of the most advanced equipment available to cable assembly manufacturers today and continually combs our process for opportunities to do it even better. With operational efficiency methods like KanBan and Lean Six Sigma principles, we seek to make our process that much better with each and every manufacturing run we undertake.
What We Create
At Meridian, our entire philosophy revolves around quality. We've even achieved industry-leading certifications for quality in our people, processes, and product. On-time and on-budget solutions are delivered when your entire team is working together to get that much better with each and every production run. After decades with this mentality guiding our efforts, Meridian's custom cable assemblies and wire harnesses have come to be known for providing the perfect solution for any application.
Custom Wire Harness
Custom wire harnesses provide the structure to efficiently bundle cables or wires into an organized system. At its core, a wire harness is a simple exterior sheath that covers wires or cables within the system. Wire harnesses present an incredible economical electrical solution for organization.
Custom Cable Assemblies
Cable assemblies are groups of wire or cables that have a stout level of protection built in. Utilizing a wide range of materials like thermoplastic, we're able to provide both organization and protection against environmental factors which might affect the transmission of data, power, or signal throughout the system. We engineer mission-critical custom cable assemblies that we have tested and validated will 100% satisfy our client's unique demands, cycle after cycle.
Coil Cords
The humble curly cord is actually an engineering marvel that can retract and straighten thousands of times without failing. Providing flexibility in integration under even the most demanding conditions, the curly cord continues to help keep messy cords at bay. Our team can design, extrude, and manufacture all types of coil cords and coiled cables from conductors ranging from 10 to 34 gauge.
Molded Components
Surrounding a component with plastic, overmolding is an excellent choice to help beef up a given component. Enclosure strain relief, connector strain relief, cable breakouts, seals and glands, cable stops—all of these applications can utilize overmolding. With tons of choices for everything from conductor size to insulation type, we can design every layer to perfection.
SMA Cable Assemblies
Sub-Miniature type A (SMA) connectors are excellent choices for high-frequency applications such that you might find in advanced medical equipment. Our screw type couplers provide a minimalist connection mechanism for coax cables, making them a cinch to customize and integrate.
See What Decades of Experience Looks Like
From overmolding and cable extrusion to testing and certification, Meridian's depth of experience in custom cable assemblies and wire harnesses is pretty tough to beat. Our commitment to quality is borderline finatical because it really is that important with the industries we work in. Life saving medical equipment, control panels in manufacturing facilities, even communications satellites all rely on our products to work as designed, every time, no exceptions.
After doing this since the early 90's, our team has honed our process and adapted our skillset to meet the ever-changing needs of custom cable assemblies today. Maintaining our ISO 9001:2015, IATF 16949, UL-approved status, and other industry leading certifications is one more small bit of proof that we are continuing to do things the right way; which is of course simply the Meridian way.
Keep Up With Changes in Custom Cable Assemblies
We started our Livewire News page long before having a blog or news section on your website was even popular. We did it to be able to share our knowledge and expertise in custom cable and wire harnessing directly with our customers and end users. Our Livewire News archive is massive, with curated content, e-guides, news stories, case studies, and more all from the wide world of custom cable manufacturing.
If you're ready to dig deeper, you can check out a few of our top guides like our Ultimate Guide to Wire Harness Assemblies & the Meridian Overmold Cable Assembly Guide.
Peace of Mind with Meridian's Commercial Warranty Program
Meridian wants our customers to have absolute peace of mind when they choose to partner with us. We have built a reputation for on-time, on-budget solutions that work but we go a step further with a stout commercial warranty program. Your Meridian product is warranted against defects in either material or workmanship for a full year from the date of invoice. While it is indeed rare for a product to fail prematurely, we stand behind our products 100% and will work to quickly address any concerns. Check out the link above to read more into this program. If you have any questions, please reach out to our team and we'll walk you through the whole program.
Get Your Project Started Now
When quality matters, turn to the experts in custom cable design, engineering, and manufacturing. Our team is standing by to help solve even the toughest problems your project may face with tailored solutions and proven results. Get a quote and start your project's design process with a team of experienced professionals today.
Custom Cable Assembly Manufacturer FAQs
Meridian Cable Company is a cable manufacturing and assembly firm that provides quality services across multiple industries. We provide full lifecycle services, from product start up through volume manufacturing, including the creation of qualification samples, and conducting prototype runs and offering pre-production testing. We offer value-added services through our on-staff engineers, and have broad sourcing capabilities. Plus, our expert design team creates custom cable assemblies for more than 70 percent of our customers. 
We serve customers from facilities in two countries, located in St. Augustine, Florida and Tanggu, China. We own and have direct communication with the team in our Chinese facility, controlling quality. Products are 100% tested before shipping in these areas: continuity, integrity, polarity, and functionality.
 Our company has more than 25 years of experience in serving customers in numerous industries, including medical, industrial control, broadcasting, telecommunications, retail security, and much more. 
What is the difference between a wire harness and a cable assembly?
A wire harness can range from two wires with basic end terminals to a complex web of connectors and terminations. As harnesses become more complex, they often need customized manufacturing, with special shapes and sheathing, grommets, strain reliefs, mechanical fastening, over-molded connectors and more. If you're reviewing wire harness manufacturers to find one that suits your needs, then we invite you to contact us.
A cable, meanwhile, consists of two or more wires that run together, often bonded or braided together. Cable assemblies are similar to wire harnesses, but they have more durable sheathing that may be more appropriate if heat, moisture, friction and/or abrasion is a significant concern.
What is the purpose of a wiring harness?
A wire harness keeps wires together and can range from a simple solution to a more complex one. Harnesses play an essential role in virtually any project that requires electricity, keeping wires and cables organized and pointing in the appropriate directions. When wires become "crossed," an entire system—such as an engine or computer—could go down. These harnesses also keep cables and wires safe. Plus, when they're installed using best practices, other electrical professionals will know how something is assembled. If you're looking at wire harness manufacturers for your projects, then we invite you to contact us.
What is custom cable manufacturing and design?
At its simplest, custom cable manufacturing and design will provide your company with a customized solution to meet your most exacting requirements for cable manufacturing and assembly. Benefits of custom cable assemblies including having your performance needs precisely met, with personalized attention given to your challenges and solutions.
We use a wide range of materials and can customize cable design, manufacturing, and assembly to fit a wide range of price points and budgets. Customizable features include conductor sizes and colors, stranding sizes, conductor insulation materials, fillers, wraps and shields, jacket materials, cable types, and more.
 Our products are 100% tested before being shipped out, tested for continuity, integrity, polarity, and functionality. To ensure the highest in performance, we use advanced testing and inspection equipment and techniques, and we can work with you to get your product certified through most certification industries.
What types of custom cable assembly does Meridian Cable offer?
We provide customized solutions for numerous industries, from start to finish, including volume manufacturing and assembly. We will work with your company to determine your exact custom cable assembly needs, starting with the cable itself. Customizable features include conductor sizes (from 34 gauge to 12 gauge), a wide range of conductor colors (with cables also able to be marked with stripes, dashes, or text), stranding sizes (from .0002 inches to 0.01 inches), and materials (bare copper, tinned stranding, tinned conductor, or plated with precious metals), conductor insulation (with varied hardness or softness), fillers, wraps, shields, jacket materials, cable types, wire, and more.
What industries do you create custom wire harnesses for?
We serve as cable assembly manufacturers for a wide range of industries, including for industrial controls, the medical industry, telecommunications, the military, and much more, including for the automotive industry, energy industry, broadcasting and more. If you're in need of a custom cable assembly manufacturer, we invite you to contact us to discuss your needs. Our extensive industry knowledge, design experience, wide range of products and more allows us to customize products for industry-specific requirements. 
What are the benefits of custom cable assemblies?
When you work with Meridian Cable Assemblies to create custom cable assemblies, we will analyze your precise challenges and requirements, devising a solution that works for your unique needs. You will receive personalized attention, rather than needing to choose assemblies from a list, ones that don't provide the precise solutions you require. 
We offer a wide range of materials in a spectrum of sizes, thicknesses and more, and can customize your cable design, manufacturing and assembly to a specified budget. Customizable features include the sizes and colors of conductors, conductor insulation materials, and stranding sizes, along with fillers, wraps and shields, jacket materials, cable types, and more.
Another benefit of custom cable assemblies include how we 100% test products before shipping them to you, as we test for continuity, integrity, polarity, and functionality. We use advanced testing and inspection equipment and techniques to ensure the highest in performance, and can work through the production certification process with you in most industries.
Do you design custom molded and over molded components?
We have significant experience in designing and producing overmolding for numerous industries in a wide variety of applications. Because we maintain an inventory of more than 5,000 molds, we can surround your components with plastic in a way that fits your precise requirements. Custom molding features include enclosure strain relief to protect your cable from bend failure, using a choice of materials. We also customize connector strain relief to avoid conductor failure, again available in a variety of materials.
Additional customizable features include breakouts to overmold where conductors leave a cable, seals and glands to keep unwanted substances out, cable stops to transfer force to anchor points to keep connections from being compromised, and conductor sizes, colors, and markings. We customize stranding sizes, conductor insulation materials, fillers within the cable to maximize performance, wraps and shields to prevent abrasion, cable types, wire, and more.
What is the difference between single and multi-stranded wiring for cable assemblies?
For your cable manufacturing and assembly to be a success, it's crucial that the right wiring choice is made. Single-stranded wiring is typically less expensive, but is not as flexible, which can lead to metal fatigue and/or wire snapping. This makes single-stranded wiring best for products that don't involve much movement, and it's typically used in smaller gauge applications. Multi-stranded wiring involves more extrusion and stranding rounds, which brings about a higher cost. This choice is more flexible and less susceptible to metal fatigue or cracking, and is a better solution for wiring that needs to bend and maneuver. Multi-strand wires will encounter less resistance because of its increased surface area. There can be challenges with this choice if connectors soldering or terminal soldering is needed, and this type of wiring is better suited for applications needing a crimp connector.
How do I know who the best cable assembly manufacturers are?
When choosing a cable assembly manufacturer, ask them about their procedures, including their design processes. If you need custom cable assemblies, does a company you're considering offer recommendations for materials and construction processes? Does the company understand installation conditions? Do they understand the entire manufacturing process that will need to take place?
When talking to cable assembly manufacturers, get a good sense of whether they understand how your final product needs to function and whether all design features are being considered. How will they ship your cabling? How will they prevent tangles? Are they willing to custom package and ship your materials?
What are their quality control testing procedures? Do they discuss crimp compacting ratios and pull testing? Do they laboratory-test under harsh conditions to ensure optimal performance? How will your materials be labeled? Find more information about what to ask cable assembly manufacturers.
Why work with cable assemblies manufacturers on prototyping?
To keep your production running smoothly, and to have an end product that performs in the way your customers need, it often makes sense to work with an expert cable manufacturing and assembly company to create prototypes. This is especially important if you have custom cable assemblies that are required to meet specialized needs of your customers.
Prototyping can ultimately save you money for multiple reasons, including that it allows you to identify supply chain issues that need addressed before going into full production. By discovering, early on, that certain parts are overly expensive or have limited availability can help you to reduce your overall costs and help to ensure component availability. Having an understanding of your costs and potential challenges, and working through them on a smaller scale, allows you to make adjustments and more informed decisions throughout the entire process.