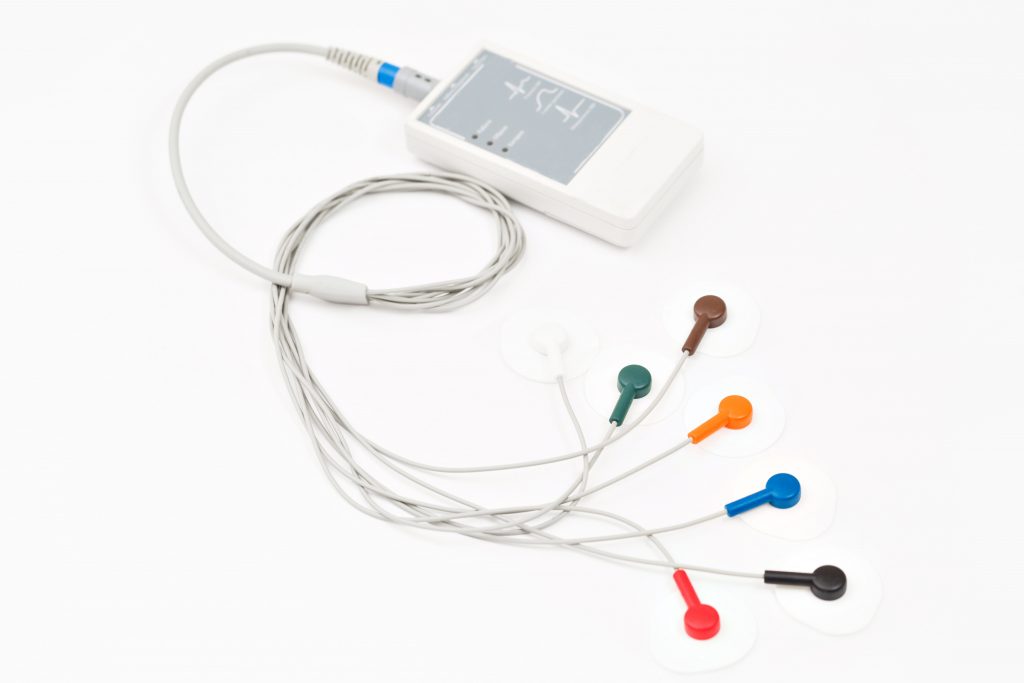 Creating a custom medical wire harness assembly requires a particular level of precision in order to meet the standards of highly sensitive medical equipment. With each medical wire harness assembly that Meridian Cable creates, we pour our years of experience and engineering into creating reliable, durable and flexible cable and wire assemblies. When finding the right manufacturer for medical wire harnesses and assemblies, it is imperative that the wires and cables can be relied on in the most desperate of situations. We make every one of our medical wire harness assemblies to meet the highest standard to ensure quality and dependability.
What is a Medical Wire Harness Assembly?
A medical wire harness assembly is a conglomerate of many smaller cables gathered into an organized collaboration with the purpose and function of connecting many different ports. While there are many different components that go into the makeup of a medical wire harness assembly, the basic components are the wires themselves, the insulation material, the coating around each cable and the connectors at each end.
The use of medical wire harnesses is mainly to connect the ultra-sensitive medical equipment to other equipment, monitors, processors and instruments. The wires themselves transfer medical data from the patient, equipment, or instrument to the medical monitors, computers and processors. This information is then translated into medical data used to diagnose a condition, monitor a patient, or gain insight into the workings of the body.
It is vital that these wires operate correctly as the information they transfer can literally be the difference between life and death. Medical wire harness assemblies can be found attached to nearly every piece of medical equipment in one form or another. They are a crucial component to everything from Magnetic Resonance Image (MRI) machines and ultrasound wands, to a heart monitor. Keeping these vital pieces of medical equipment operating smoothly through a dependable medical wire harness assembly is what we are all about.
Down to the Wire: The Material Components of a Wire Harness Assembly
The components of what make up each Meridian Cable medical wire harness assembly are designed and engineered to meet the highest standard for medical equipment. The cable itself is made up of three main components:
The metal conductor
The filler/insulator
The outer coating
Each of these elements are vital components to the cable to ensure proper functionality and efficiency. We utilize high quality components to craft every custom medical wire harness assembly.
The metal used at the center of each cable is typically copper because of its conductor capabilities and its malleability. To make the copper wire, the copper is stretched to be ultra-thin strands and then coiled around every other strand to create a spiral or coil of strands less than 0.05 inches in diameter. These coils are then encased by a filler and insulator.
The filler that surrounds the copper conductor is designed to not only protect the conductor from heat, but also acts as a buffer to outside the conductor as well. This insulator ensures that the small pulses of electricity flowing through the conductors remain within the conductors. In addition to this protection, the filler give the cable shape throughout the crossbody of the cable.
Lastly, the outer layer of the cable is designed to protect the cable from elements outside the cable itself. This coating is typically a plastic blend designed to be a waterproof barrier surrounding the whole of the cable. We use a combination of teflon and silicone to create our medical wire harness assemblies to ensure protection from moisture, heat, and breaks. In addition to this protection, using these materials allows us to create a flexible wire to endure the rigorous duress that medical equipment requires.
Meridian Cable creates each custom medical wire assembly with the highest standard in mind. As we craft our products from quality components, we strive to ensure that each custom medical wire harness assembly meets the most stringent medical requirements.
Applications and Medical Machinery
An application of a custom medical wire harness assembly can be found in every medical facility across the world. While there are endless possibilities for their use, medical equipment is among the most particularly important applications in which to utilize a wire harness assembly. The data that they transmit is life saving and is vital to the treatment and diagnostics of a patient by medical personnel.
They are frequently used in the following medical machinery:
Magnetic Resonance Image (MRI) scanners
Bioconnectors
Heart monitors
Computed Tomography (CT) scanners
X ray machines
Patient monitoring systems
Other medical imaging equipment
Other medical instruments
The list of medical equipment that utilize a wire harness assembly can go on and on and the potential cannot be understated. There are so many ways in which a reliable medical wire harness assembly is crucial to the operation of a medical facility.
Because it is vital that each wire be correctly functioning, Meridian Cable ensures that our wire harness assemblies will be built to meet the highest of standards. Our team of engineers and designers have the experience of years working to design custom medical wire harness assemblies that can be trusted with the most sensitive medical machinery.
Designing a Custom Medical Wire Harness Assembly
With so many different pieces of equipment and applications for a medical wire harness assembly, having a custom made assembly is an absolute necessity for any medical facility. While there are certainly off-the-shelf options, a custom built medical wire harness assembly ensures that every one of the needs are met with precision and correctness. The quality that we put into all of our products rises to the occasion to meet the highest medical standards and perform with integrity and dependability.
With all the complexities that can come with a medical wire harness assembly, experience and quality matter most. We use ASO-certified components to make our custom medical wire harness assemblies to ensure both high-caliber and durable products. Meridian Cable works with our customers directly to help create a custom medical wire harness assembly that suits their specific needs for their medical facility and equipment.
Designed For Dependability
The necessity of reliable wiring for medical equipment cannot be understated. With the use of technology within the medical sector advancing rapidly and being used so widely, properly functioning medical wire harness assemblies are a crucial component to correct patient monitoring, diagnostics, and treatment. With so much at stake, it is imperative that each wire function correctly and consistently.
It is frightening to imagine the ramifications of a malfunctioning wire when connected to a heart monitor, MRI machine, defibrillator, or ultrasound wand. A faulty wire could cause a malfunction in any number of medical machinery with drastic results. Unfortunately, there is a lot that could go wrong with medical equipment and so it is essential that the wiring be dependable and made with precision.
When we craft a custom medical wire harness assembly, we know what is at stake. With the weight of correctly operating medical equipment in mind, we put our cable and wire assemblies through stringent tests and rigorous quality control to ensure that each one meets the highest standard. Our years of experience and expertise has made us a leader in cable manufacturing and we strive to uphold reliable quality you can depend on.
Working With Our Design Team
With every medical wire harness assembly having unique requirements, we work with you to create a custom designed wire harness to meet your specific needs. Our team will help walk you through every step of the process to make sure that you get exactly what your medical equipment and facility requires. Because each medical wire harness can present its own challenges and requires so much detail, we strive to communicate directly with you in order to provide the best experience possible.
The custom medical wire harness assemblies that we create to meet you specific needs are backed by our tears of experience crafting unique and precise cable assemblies. Custom work is our speciality and we have the expertise to craft a medical wire harness assembly to your satisfaction
We quality test and check each custom product that we create through thorough examination to ensure both the functionality and quality of our work. With every wire harness and cable assembly we make, we utilize quality materials, attention to every detail, and decades of experience to present a trustworthy and dependable product.
Let Meridian Cable Design a Custom Medical Wire Harness Assembly For You
There is so much that goes into the design and crafting of a medical wire harness assembly that it can be easily overwhelming. Our years of experience has proven that Meridian Cable creates the quality and brings the expertise needed to design reliable medical wire harness assemblies for your medical facility. Contact us today to get started on designing, engineering, and creating a custom medical wire harness assembly for your doctor's office, hospital, medical practice, or medical facility.