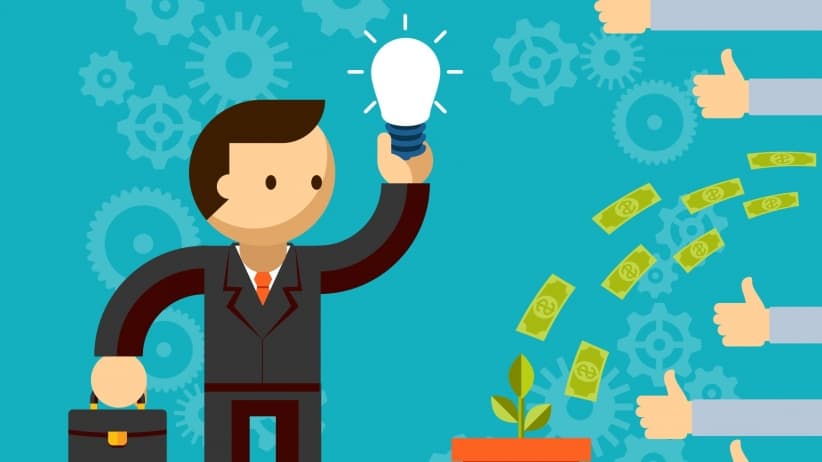 An engineer for custom cable assemblies wears many hats. Cable harness engineers are the brilliant minds behind some of the most complex cable systems in the world. And yet, each and every custom cable project starts with a single strand of wire. To become a cable design engineer takes many years of schooling, testing, and on-the-job experience in order to be able to design and manufacture products that are reliable and safe.
Today's Livewire News spotlight looks at all the ways these men and women add value to the cable assembly supply chain. We'll even provide a "day-in-the-life" look at what types of problems cable harness engineers solve everyday.
Cable Design Engineers Lay the Groundwork
First and foremost, a cable harness engineer needs to be able to develop and maintain the details behind their cable assembly designs. This requires a keen understanding as to how the final product will be utilized in its environment. Understanding what is required of the cable assembly helps the engineer produce a custom cable assembly that meets all of the requirements of the project.
CAD, or computer-aided design, software is used to map out all the tiny intricacies of a cable wiring system before even the first copper wire comes into play. The high-level software that a cable design engineer utilizes allows them to run many different permutations of a particular set-up with sophisticated modeling programs built-in. This helps to predict how the system will perform under a given set of circumstances before we even extrude the first wire.
An easily overlooked area of responsibility for a cable design engineer lies with the very first stages of a project where their expertise is needed to articulate a technical write-up for a proposal or statement of work. The engineer also helps to develop the project metrics, timeline, and overall budget. Using techniques that help minimize interruptions and cut down waste, the cable design engineer is able to facilitate a smooth production run, saving both time and money.
How Cable Assembly Engineers Bring a Design Together
Cable assembly engineers take the groundwork for a cable harness system and start to build out models for a particular production run. Most of the time, the early stages for development will require a prototyping stage. This helps the engineers be able to spot any small issues and measure how the plans come together in real time.
The cable assembly engineer helps to deliver a very detailed set of instructions to the production team for them to follow in bringing everything together. The cable design engineers will hand off a set of plans and details which help save both time and money during production runs with details like drafting specification sheets that provide close-ups for the design of the different components of the cable assembly. They'll also be a full listing of all the cables, wires, connections, and terminations, including providing details for the wiring colors.
Other areas that an cable design engineer lends their skills include:
Analyzes results of cable assembly testing and reviews the design parameters.
An absolutely critical part of each and every custom cable assembly design project is testing. At Meridian, we're a little fanatical in how many times we test each product for continuity, integrity, and safety – but for good reason. We proudly produce MILSPEC cable assemblies for our nation's military, assemblies used to power the systems that run cities, assemblies for telecommunications satellites, cutting-edge medical equipment, and so many other vital areas.
We take the responsibility of providing a viable solution very seriously which is why we test almost incessantly. We even created our own custom testing lab so that we could test cable assemblies under real-world (and beyond) conditions to make sure they have what it takes to be relied upon.
Comes up with solutions for any discrepancies spotted during any stage of manufacturing.
The cable design engineer has a unique insider's perspective into the manufacturing process. With keen insight into the inner workings of a given cable assembly, our engineers can pinpoint any areas that deserve a second look. They help our manufacturing team spot any types of deviations from the plans which may require tweaking in order to produce a cable system that performs under the specifications it's being designed for.
Documents the entirety of the cable assembly process.
Having a documented process helps our cable engineers keep their projects on-time and on-budget with a plan for every step. Providing details for all of the specifications and procedures for how the process was done creates an opportunity to both replicate a solid process and/or add improvements.
By working through these stages methodically, the team at Meridian is able to produce cost-effective cabling solutions that simply work. We understand the vitality of having custom cable assemblies that seamlessly and flawlessly perform as they are intended through every cycle they're needed.
What it Takes to Become a Cable Harness Engineer
The education and experience of a cable design engineer is usually acquired through many years of schooling and by working under another licensed engineer. If you're interested in becoming a cable engineer, you should focus on areas related to STEM – science, technology, engineering, and mathematics. You should also enjoy solving puzzles because that's what you do everyday!
A bachelor's degree in an engineering-related field will set you on a solid foundation. From there, most cabled design engineers spend some time working under the guidance of a licensed professional engineer (PE). Some engineering disciplines allow you to pursue certification as an engineer-in-training (EIT or just EI) after you pass a rigorous examination.
After working as an EI for the set number of years required by your state engineering board, you can then sit for a PE examination. Once passed and with all the other requirements met, the individual will be a fully-licensed professional, able to sign and seal a set of cable engineering documents. This level of professional requires a lot of schooling, experience, and mastery of the profession in order to ensure that these individuals have what it takes to be able to sign off on a design as safe.
Benefits a Cable Design Engineer Brings to Custom Cable Manufacturing
By understanding a little more about what a cable assembly engineer does, you can start to get a better picture of all the benefits of using cable engineers on custom builds. The cable design engineer helps to plan the entire project, specify the tools, equipment, and materials needed to complete the design, and oversees the process to minimize interruptions.
Three ways it pays to have a cable design engineer calling the shots on a custom cable assembly project include:
Project Scheduling: Our cable assembly engineers are invaluable members of the team. With detailed processes in place, the engineer is able to spell out project success from the start. The project schedule, indeed, is one of the most crucial parts of the planning process, as it will be in use at every step of the project. Our engineers help to judiciously set project schedules that allow us to meet whatever timetables are set by the client.
Source Materials and Deliver Products On-Time: A major contributing factor towards ensuring on-time delivery lies in Meridian's UL-approval as a manufacturing facility at both our US and China locations. Our clients and cable design engineers alike rely on a steady logistical operation, which having two wholly-owned manufacturing facilities on opposite ends of the globe readily facilitates.
Ensuring Quality: Another advantage to using a cable engineer lies in the QA QC process. QA QC stands for quality assurance and quality control. These two aspects to a solid operations management strategy are what helps a manufacturer ensure product consistency at a known level of quality.
For Meridian, investing in the tools and personnel needed to keep our QA QC program at one of the highest levels in the industry is what has contributed to our ability to maintain ISO 9001:2015 certification for many years. This rigorous certification requires, among many other things, a past and continued commitment to quality of product, quality of process, and quality of customer experience.
This multi-faceted approach to consistently delivering quality means that the products Meridian produces can be absolutely relied upon to perform as they were intended.
Talk Over Your Custom Design with a Cable Assembly Engineer
Having an engineer for custom cable assemblies on your team is a good start for ensuring overall project success. With most cable assembly applications "just okay" solutions aren't okay. Our clients know they can depend on our products to work exactly as they are specified to in even the harshest environments planet Earth (and beyond) has to offer.
Call on our experienced custom cable manufacturing team to produce the one-of-a-kind solution your system needs to function reliably. From the first client interaction, through design and manufacturing, and even after delivery, our team works to ensure your custom cable assembly is the exact fit needed to complement the existing system. Start your cable assembly project now.